Hyvää vappua!
Happy 1st of May!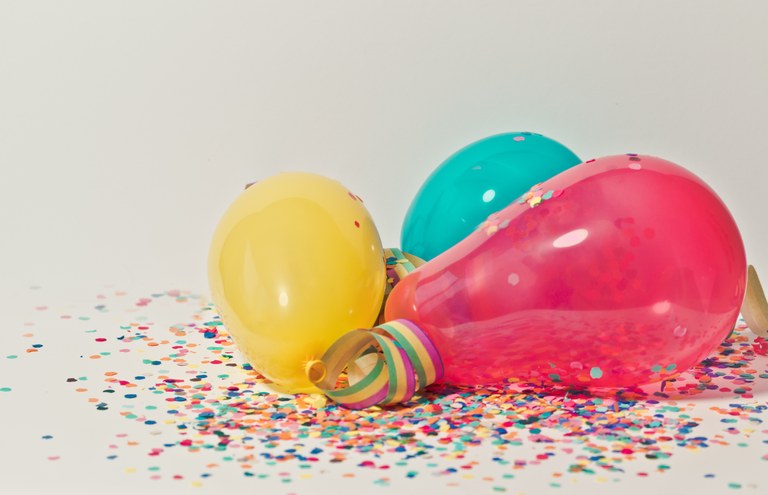 Vappu on työväen ja ylioppilaiden juhla, jota vietetään toukokuun ensimmäisenä päivänä. Monille vappu merkitsee myös kevään iloitsemista pitkän, kylmän ja pimeän talven jälkeen. Vappuna puistot täyttyvät juhlivista opiskelijoista, vaikka toukokuun alussa sää voikin olla vielä kolea. Monet ylioppilastutkinnon suorittaneet pitävät valkoista ylioppilaslakkia päässään vapun kunniaksi.
Vappuun kuuluvat karnevaalimaiset koristeet, kuten ilmapallot, serpentiinit, naamarit ja vappuhuiskat. Vappuna herkutellaan simalla, munkeilla ja tippaleivillä. Sima on juhlajuoma, jota moni valmistaa itse kotona. Munkit ja tippaleivät ovat makeita leivonnaisia, joita nautitaan usein yhdessä siman kanssa.
Vappu is a celebration of labourers, the working classes, and students which is held on the first of May. For many people, vappu also means celebrating spring after a long, cold and dark winter. Parks are full of students during vappu even though the weather can still be chilly in the beginning of May. Many people that have graduated from high school wear white graduation caps on vappu. Vappu includes festive decorations, such as balloons, streamers and masks. People drink sima and eat munkki and tippaleipä. Sima is a form of mead, a drink which many people make at home. Munkki and tippaleipä are sweet pastries which are enjoyed together with sima.
Hyvää vappua (Happy 1st of May)!